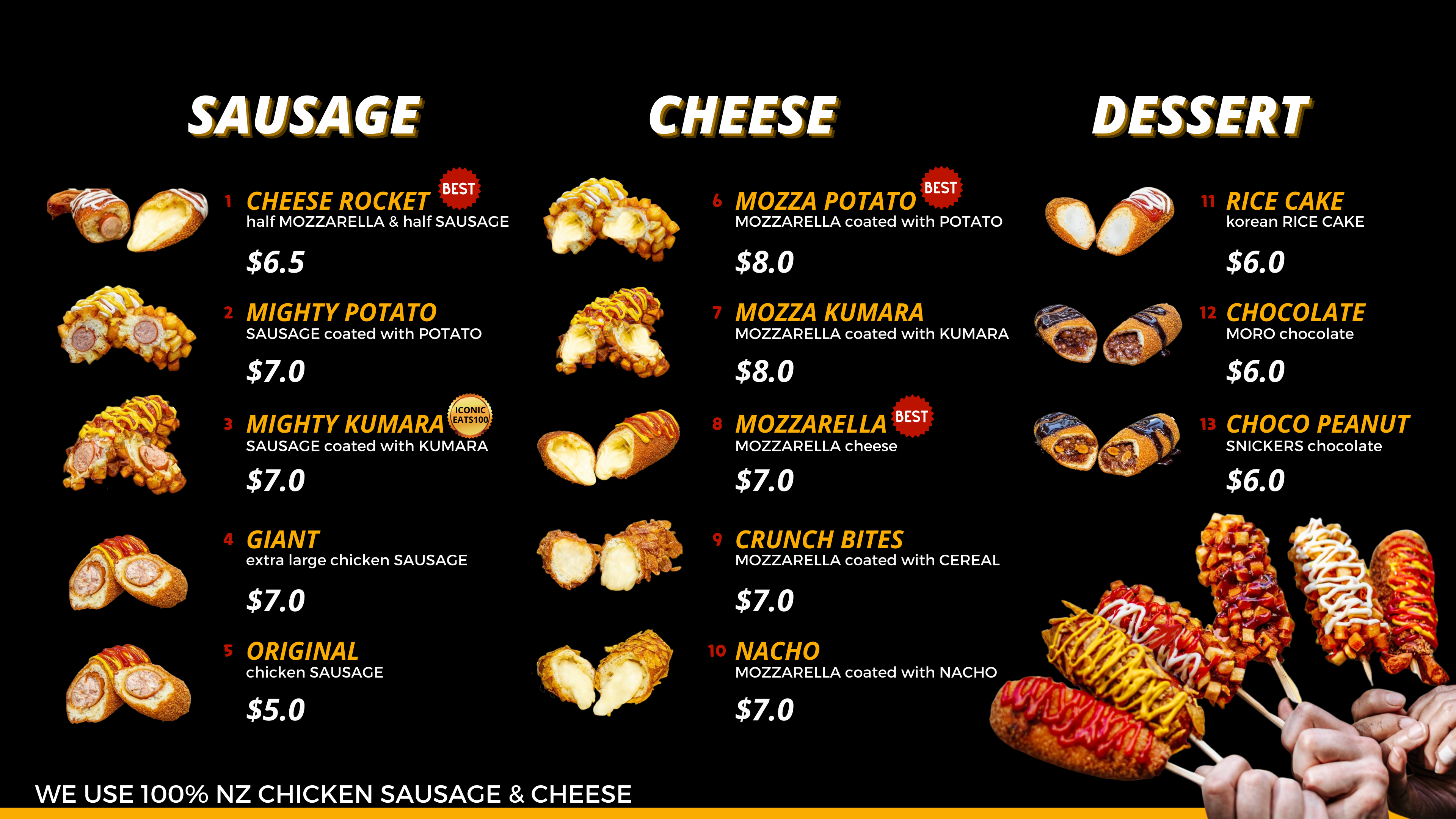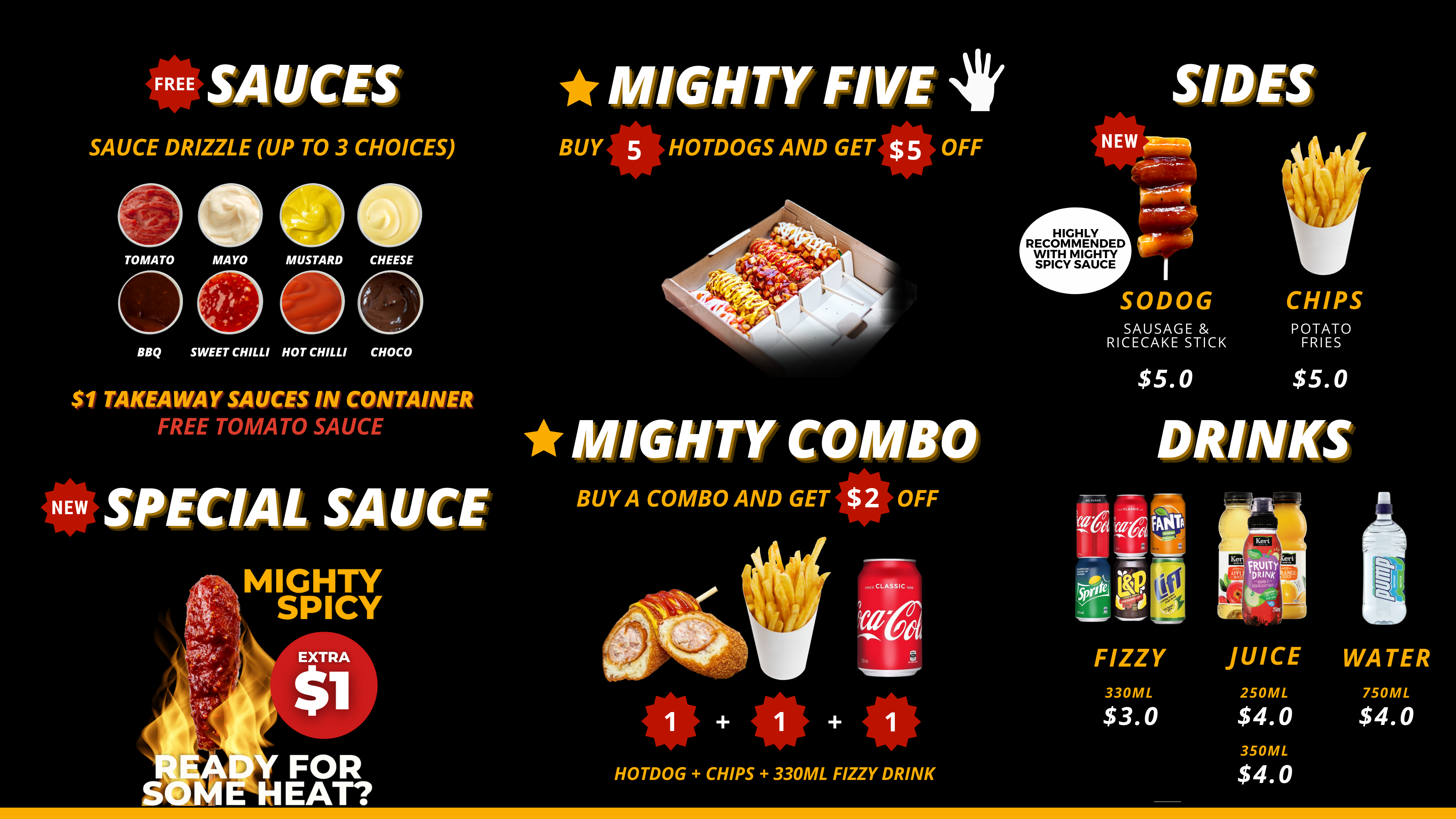 "My brother said I need to try. So I did - and it was very satisfying. Savoury cheesy sweetness.

A must try. Cheap too and hits the spot.

A+++++"

Marky Boy

Donut x Corndog = MIGHTY HOTDOG!
"This is very popular korean hotdog in Auckland. They claim that the hotdog is "crispy on the outside and soft on the inside". It's definitely right! If you are a kpop fans, you can't miss it.

Highly recommend the 'cheese rocket, mighty potato and mighty kumara'. I don't like too sweet on food, that's why I didn't add sugar on top. Just add some ketchup, taste the original flavour of the hotdog itself. Yummy😋"

Nancy

Local Guide
"After seeing posts by Mighty Hotdog on Instagram, I just couldn't resist and had to take a trip into the CBD to see what all the fuss was about. I knew I wouldn't be able to stomach every flavor (though I was tempted) so just ordered the Mozzarella and Mighty Potato. The Mozzarella was a mouthful of delicious, cheesy goodness, and the Mighty Potato I managed to completely consume in a few bites. Mighty Hotdog did not disappoint! I will be back to try the other flavors and I can see why they sell out so quick. I am so happy I have a new spot to get my hotdog fix 🙂 I*No pics taken as the the consumption of delicious hotdogs were an absolute priority. Will try get a pic on my next visit, but can't promise though.. Oh, and great customer service too!"

Kat

MIGHTY HOTDOG
"great price and amazing taste! I live so far but it was worth the trip. grab the 'Buy 5 get the cheapest one free' special!! and try all of them"

Jinyounh Bae

BEST HOTDOG EXPERIENCE!
"fresh ingredients prepared daily, delicious taste of hotdog.
i am already addicted!!!"

CHOI WON SUK

DIVINE HOTDOG
47A Chancery Street, Auckland CBD, Auckland 1010

Email: nzmightyhotdog@gmail.com

Tue – Thur, Sun – 12:00PM ~ 9:00PM

Fri, Sat – 12:00PM ~ 10:00PM
705A Manukau Road, Royal Oak, Auckland 1023

Email: nzmightyhotdog1@gmail.com

Tue – Thur, Sun – 04:00PM ~ 9:00PM

Fri, Sat – 12:00PM  ~ 10:00PM
MIGHTY HOTDOG GOT YOUR BACK!